T 158-8P6N23.371 4×4.1
The original TATRA chassis concept enables TATRA vehicles to operate even in the toughest terrain. The independent swinging half-axles with air suspension give excellent driver comfort. This system also enables TATRA vehicles to travel off-road at higher speeds than vehicles with rigid axles.
The TATRA 4×4 tractor unit's chassis means that it can be used both on surfaced roads and in demanding off-road conditions. Its high load capacity – up to 42 tonnes – makes it suitable for a wide range of uses. Operating costs are minimized thanks to the range of powerful yet fuel-efficient PACCAR MX engines (3 different power outputs are available), which are combined with a manual or automatic ZF AS Tronic 16-speed gearbox.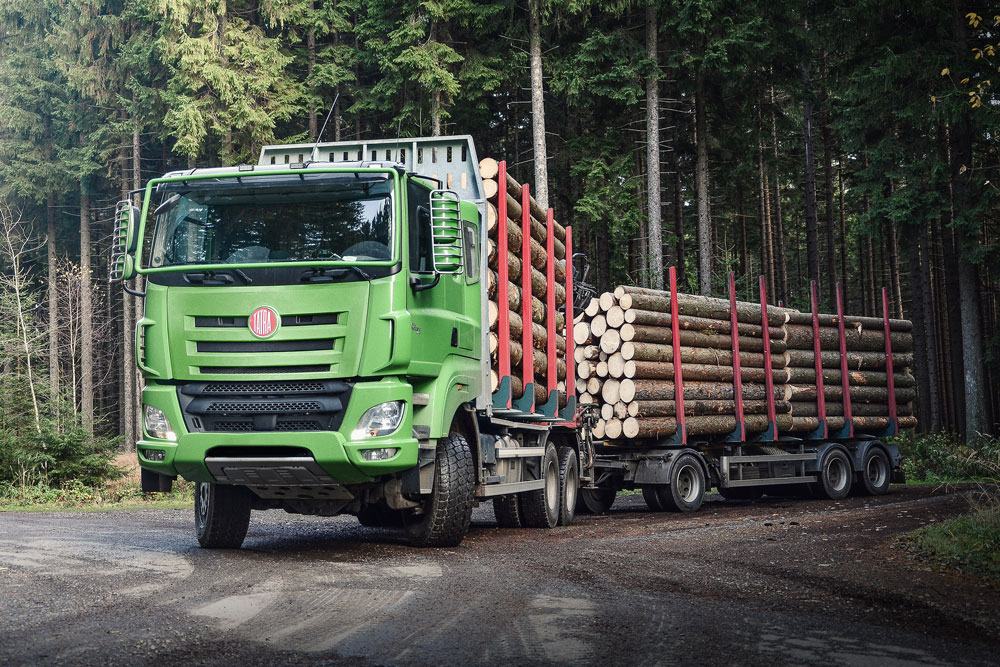 The standard operating regime for road transport is a 4×2 driveline. Frontwheel drive can also be engaged if necessary (4×4), or the axle differential locks can be used. TATRA tractor units are also available in a standard 6×6 version.
Combined with a suitable trailer, this tractor unit is a highly efficient and productive tool for a broad range of transport needs – especially in the construction industry. The TATRA PHOENIX takes you further, reaching places where other vehicles cannot go – and also boosting your profits thanks to its highly efficient operation